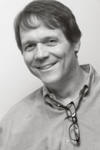 Michael Morgan is a landscape architect based in Atlanta. Mike has been creating landscapes for 35 years with a purpose to provide exceptional planning and design services where the setting is vital part of the whole experience. Mike's clients include The Woodruff Arts Center, the Kimbell Art Foundation, Callaway Gardens, Augusta National Golf Club, Atlanta Athletic Club, Atlanta Beltline Inc., Georgia Tech and West Georgia College, all notable clients who expect the highest level of design and professional practice.
Recent projects include the expansion and renovation of the Kimbell Art Museum in Ft. Worth as well as site planning and design for the new University of West Georgia Newnan Hospital Redevelpment Project in Newnan, Georgia. Also master planning for the Atlanta Beltline Westside Sub-area 9 and Westside Reservoir Park (At 300 Acres, Atlanta's largest park).
A more detailed resume may be found here: RESUME
Mike holds accreditation with the US Council of Landscape Architectural Registration Boards (CLARB), The State of Georgia, and is a USGBC LEED™ Accredited Professional. Mike is also VP for Landscape Architecture with the Collaborative in the Atlanta office.
home | who | what | where | when | why