Sandy Springs Historic Site Phase II
Client, Sandy Springs Historic Community Foundation and Heritage Sandy Springs, Sandy Springs, Georgia
Team: Holmberg Associates, Civil Engineers (early phases), JJG Civil Engineers (later phases), Womack & Associates, Electrical Engineers
Development of a master plan and construction documents for the original site of the community of Sandy Springs. The four-acre site includes the springs and an 1870's house that was moved into place from a nearby construction site. The program for site development was to create usable space around the house and other site elements and create a unified environment with a natural flow of experiences. Phase one construction included development of a stone patio around the lower level of the house, construction of soil cement trails linking various site elements and construction of site drainage facilities. Phase two involves master planning for the addition of two extra parcels of land which roughly doubles the size of the site and includes a new community amphitheatre, office building and theatre workshop.
Mike initiated and led this project in the early phases while with his earlier firm and then directed the master plan update and design of phase II improvements while with Jordan Jones and Goulding.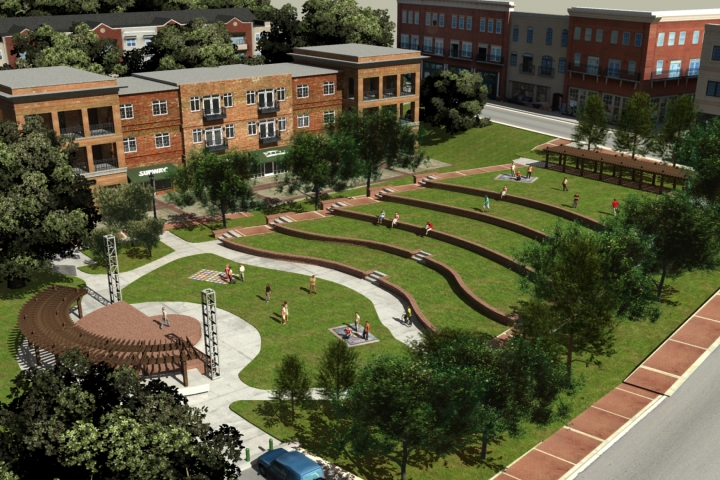 The new Event Lawn was added in 2006.

The Sunday Evening Concert Series is very popular good weather.
Click here for a video of the Banks and Shane concert in the Event Lawn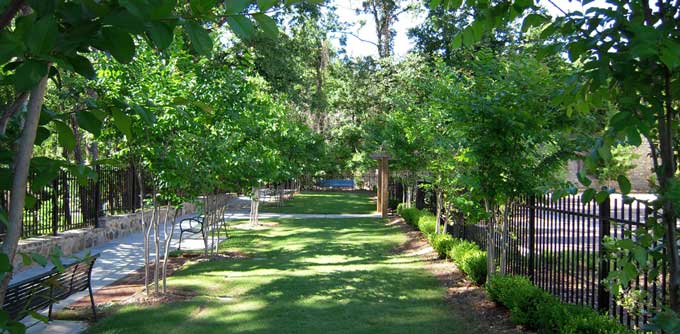 The entry garden buffers the historic site from parking.
Related resources
home | who | what | where | when | why